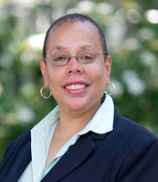 Phoebe Goodson, Office Manager
"When it comes to the work we deliver to clients, MCG is adamant about truth, honesty and integrity. Our team's work ethic and high-quality service stand out. Time after time, we turn first-time clients into repeat clients. I am honored and proud to be a part of the MCG team."
Phoebe administers the day-to-day office management tasks to ensure a more efficient work environment for MCG. With more than 28 years of combined work experience in administrative support, software application support, bookkeeping support and training coordination, Phoebe brings a wealth of experience to MCG.
Prior to joining MCG, she spent 20 years with Atlanta Gas Light Company, where she held a variety of positions. Phoebe managed the computer training center for the company by providing support and training in software applications for all employees. She also supervised the creation of the Computer-Based Training logo for the launch of a company-wide, computer-based training environment, which moved the company from traditional classroom training. During her tenure with Atlanta Gas Light, Phoebe also provided support and training to administrative staff and new associates involved in office orientation.
Beyond the Bio
When Phoebe is not supporting MCG operations, she loves to sing, explore new restaurants and travel. She is an avid reader who enjoys spending quality time with friends and family. Phoebe is also an active participant in church activities.
Currently, she is focused on making healthy lifestyle changes. She is incorporating more foods that promote mental and physical health and exercising.